| | |
| --- | --- |
| | ABOUT |
| | My website |
| | International Crime Writers Blog |
| | Email me |
| | |
| | |
Blog Archive January 2007
Pattaya Expat Club: The Speech
On Sunday 28 January 2007, I gave a talk about The Risk of Infidelity at the Pattaya Expat Club. here were many familiar faces among the 200 people who showed up to listen to me talk about Vincent Calvino. I had been asked by several people to post my speech. I would if that were possible. I spoke from a barebones outline. The main theme was the original of Vincent Calvino and how I have come to know the private eye over the past 9 novels amounting to more than a one million words. I also talked about Calvino's relationship with his secretary Ratana, Colonel Pratt and his side-kick McPhail.

I also talked about the background to The Risk of Infidelity. Sharing how I came up with the original story, and the context of the story –the action takes places during the demonstrations that led up to the coup on 19th September. After the speech Niels Colov interviewed me for Pattaya People cable TV and the interview will air this week.

This photo of the audience of the Pattaya Expat Club may seem to contain faces similar to those in the photo that ran with the Lonestar Bar book signing. I am told by the photographer this is merely a coincidence. That authors tend to attract a core audience that is often very much alike.

Special thanks to Niels Colov and Richard Ravensdale and volunteer staff of the club for their assistance in setting up the event.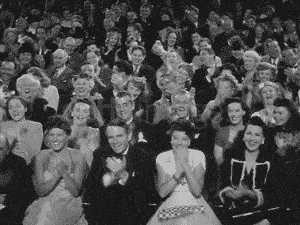 | | |
| --- | --- |
| Posted: 1/29/2007 4:05:02 AM | |
Dogs and Demons The Fall of Modern Japan
Alex Kerr's Dogs and Demons is a seminal study of how the combination of bureaucrats, politicians and business interest can use self-interest to destroy the future of a country. That country is Japan. Kerr's account is poignant, incisive, brutal and beautiful at the same time. He draws upon both ancient and modern Japan to paint a picture of a country without zoning or sign control, pollution regulation, a country which has destroyed its forest, rivers, and sea coast. Kyoto is transformed from the ancient city spared by the American bombers in World War II into a shabby, trashy city with ugly apartment blocks, bulldozing the green spaces, and tearing down the ancient wood houses that once defined Kyoto. The allied bombers would not have done a better job. Kerr takes the reader through the inside world of inside dealing where civil servants and big businesses work together, share ownership, and control over budgets and resources. The stench of corruption rises from these relationships and the damage done from the conflict of interest is difficult to calculate.

Kerr describes the elite's war on nature in Japan:

"Take the ideology of 'An Archipelago of Disasters' and marry it to 'Total Dediction.' Sweeten the match with dowry in form of rich proceeds to politicians and bureaucrats. Glorify it with the government-paid propaganda singing the praises of dam and road builders. The result is an assault on the landscape that verges on mania; there is an unstoppable extremism at work that is reminiscent of Japan's military buildup before World War II. Nature, which 'wreaks havoc' on Japan, is the enemy, which rivers in particular seen as the 'true ban of Japanese life,' and all the forces of the modern state are made to focus on eradicating nature's threats."

This is an angry, elegant, compelling book; rich in persuasive detail and antidote. Kerr has spent more than 30 years in Japan. He started as a schoolboy. His fluency in Japanese is unrivalled by all but a handful of foreigners; his passion, insight, and dedication to Japan matched by none. If you wish to have your eyes opened to the inside, secret Japan and what has happened in that country since World War II, this is the perfect book. It will be impossible to close your eyes to the reality once you've read it. The book has caused a storm of controversy in Japan. And Kerr is frequently asked to speak before various groups, public and private, as he was the first to ring the alarm bell.
| | |
| --- | --- |
| Posted: 1/24/2007 12:06:49 AM | |
Spy Thrillers and Crime Busters
The classic spy thriller is dead and buried. Alive and well all through the Cold War, once the Berlin Wall fell, the shovels came out and the spy thriller was given an indecent burial. There are a couple of reasons for this to have happened. Spy thrillers were premised on an identifiable rival enemy with cities, armies, and heavy-handed autocratic governments, which violated all rules of fair play. Then the game changed. Change the game; you change the players, the field, the referees, and the way your score goals.


The current enemies are scattered, living in mountain caves or London, Berlin, Rome suburbs – not the place for spies to blend in and rout the forces of evil. A new class of spy thriller can indeed rise from the ashes. Though I would predict the weight and influence of the new class of spy thrillers will draw fewer readers. And that is a pity because the spy is an archtype hero from the days of Conrad and he brought us a foreign world. Travel, in the past, was a luxury few could afford. With globalization, cheap airfares, and general leveling of all cities to one faces global city, the new world is less exotic than Conrad's world. And the crutch of high-tech overwhelms the morality and skill of the spy. The spy, in the new, flat world, is another computer technician. One with a gun.

It is good to start at the beginning and ask why anyone bothers to read a novel? I suspect the answer has stayed relative constant over time. Readers buy books as another way to understand their changing worry, to confront their fears and anxieties, and to explore interior emotional, moral and intellectual worlds not otherwise available except through a book.

Raymond Chandler's private eye novels were published during this period of spy thriller dominance. There were other writers such as Jim Thompson as well. In the post-spy thriller world the literature is both more insular and international. Spy novels always had a "foreign otherness" as the enemy whether the setting was in foreign culture or not. Looking at the best sellers most of the "foreign otherness" has been eliminated from novels that hit the bestseller list. John Grisham, Michael Connelly, Jim Patterson, etc.


Literature has always been about bringing truth to the surface; making truth unavoidable even when the truths are uncomfortable, politically incorrect or violates conventional wisdom. In John Le Carré's The Spy Who Came in From the Cold we witness the moral ambiguity of those engaged into the hand-to-hand ideological combat. In Graham Greene's The Quiet American, we find the clash between youth idealism and the pragmatic realism of experience.

The battleground has shifted from spies and the world of espionage to crime and the world of people caught in the vice of crime and those responsible for rescuing crime victims. The guiding force is still a search for truth. There is an added element with globalization: readers become enthralled with how other cultures deal with crime, and how crime is woven into the social, economic and political web of foreign locations. Writers such as Fred Vargas, Arnaldur Indridason, Qiu Xiaolong, Henning Mankell, Donna Leon, and Hakan Nesser are reinventing crime literature by drawing readers into worlds different from their own, worlds where police, criminals, and citizens have attitudes, expectations and obstacles that are fresh, unusual and revealing. Rather than spies, the new world of literature is riding on the shoulders of those who explore the underbelly of the criminal world: at home and abroad.
| | |
| --- | --- |
| Posted: 1/22/2007 11:02:11 PM | |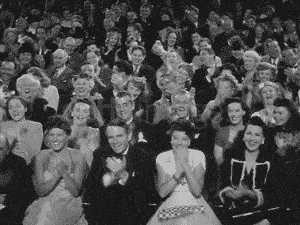 The crowd at the Lonestar Bar turned out in force on Saturday 20 January 2007 to support The Risk of Infidelity Index. The audience pictured here were part of the larger Lonestar Bar group that gathered on Saturday.

Thanks to all for turning up for the show and your warm welcome.

Next Sunday, 28th January 2007, I will be appearing before Pattaya Expat Club. The venue is The Grand Sole Hotel on 2nd Rd between the crossroads of Pattaya Central Rd and 2nd Rd and Big C. High rise white block on right of road. I will be signing books for 10.30 a.m. If you are in Pattaya on Sunday, please drop around.
| | |
| --- | --- |
| Posted: 1/22/2007 3:11:00 AM | |
THE RISK OF INFIDELITY INDEX
3,000 copies of the book was delivered on 15th January 2007.

In this 9th novel, Calvino goes up against a Thai-Chinese businessman who has high-level political connections.

The infidelity of farang expat husbands leads the private eye to uncover a large scale piracy operation in Bangkok.

As political demonstrations and coup plots gather like dark clouds, Calvino becomes a moving target inside a political danger zone.

Read an excerpt: http://www.cgmoore.com/work/RISK_excerpt.pdf
Then order: https://order.kagi.com/cgi-bin/r1.cgi?4D9

As Bernard Trink wrote many times in his Bangkok Post column, "you'll be glad you did."
| | |
| --- | --- |
| Posted: 1/15/2007 9:53:01 PM | |
Calligraphy allowed the ancient Chinese to use kanji characters in many artistic forms. The art also was adopted in Japan. Alex Kerr, an Oxford/Yale educated American author and artist, has become a master of this art. His book Lost Japan is a classic written by someone with over 30 years of experience of living and studying in Japan. Alex Kerr is fluent in spoken and written Chinese and Japanese to a level that he is a native speaker. He is the right person to bring the essence of Japanese art, literature and culture to the outside world. One impressive way of accomplishing this task has been through his writing and calligraphy. In Lost Japan, Kerr writes: "Traditionally, calligraphy was the highest of the arts. The T'ang-dynasty emperor Tai-tsung loved the calligraphy of Wang His-chih so much he odered that his copy of Wang His-chih's 'Orchid Terrace Preface' be buried with him in his tomb…Calligraphy held the highest rank because it was believed to capture the soul of the writer. There is an ancient Chinese saying, 'Calligraphy is a portrait of the heart.'"

Here is an example of Alex Kerr's calligraphy that I am particularly fond of owning. For other strikingly vivid, playful, creative images have a look at his calligraphy website.


| | |
| --- | --- |
| Posted: 1/11/2007 10:10:16 PM | |
Bangkok Noir: Wednesday morning


Around 7.30 a.m. this morning I was on Silom and Rama IV waiting for the light to change. A military vehicle pulled to the curb and a half dozen combat ready soldiers climbed out with M-16 rifles. With rifles slung over their shoulders they walked passed the nervous pedestrians waiting at the light. Some averted their eyes; others couldn't help but stare, shuffle their feet. It seemed like forever until the light changed.

I thought of other places with names starting with the letter "B" like Bosnia, Baghdad, and Beirut. Places with soldiers on the street in the early morning. And in the underground later in the morning, I saw more soldiers, more automatic weapons.

Wherever you are this morning: Germany, Canada, France, the USA, when you step out the door be grateful you won't be awash with soldiers on patrol, looking for the next, horrible, nasty thing to happen.

Some can shrug this kind of thing off and get on with their business. There is much to be said for wearing blinkers. If you are a horse. But you are an ordinary mortal it is difficult not to be affect by the current wave of tension. Call it for what it is: fear. Intangible but real enough to make one think when city streets are patrolled by the military the narrative line looks more like war than the usual crime story.

Writers troll the blogsphere trying to learn how to get published, what to write, the importance of a hook, and on and on. In the streets of Bangkok, at the moment, none of that much matters. There is no "hook" or through story line; only a range of possibilities that are looking increasingly unpleasant.
| | |
| --- | --- |
| Posted: 1/9/2007 10:20:30 PM | |
Bridge of Birds: A Novel of an Ancient China That Never Was
by Barry Hughart
Del Rey Mass Marke: ISBN 0345321383


The novel has been called lyrical and won the World Fantasy Award in 1985. The novel has rave reviews on amazon.com including "the most effective, most moving fantasy novel I have read." Another reviewer draws with Tolkiens's Lord of the Rings. There is a powerful incentive to pick up a book: A Lord of the Rings set in China.

I must confess I am not a big fan of fantasy novels but this one has caught my attention and appears worth a read. It came to my attention for a review by Colleen Cahill, she says of Bridge of Birds:

"Hughart has mined the rich history of China and also its legends, myths and lore, but it does not reveal the wonderful humor in the book. Master Li is "a sage with a slight flaw in his character", and this refers not only to his drinking habits, but also his ability as a con artist. And an artist he is: from a goat whose manure is gold to bringing long-dead monks back to life, Master Li knows a plan for every contingency. Hughart has created an oriental mystery with a bit of the hard-boiled detective feel. Fans of Robert van Gulik's Judge Dee mysteries should take note as the Hughart books are not only set in the same era, but have much of the same who-done-it atmosphere."
| | |
| --- | --- |
| Posted: 1/9/2007 3:00:43 AM | |
I was home when the bombs exploded about 6.30 p.m. It didn't take long for the news to spread. I had several SMS messages and phone calls from friends. "Had I heard about the bombings?" One of the blasts in which one man died happened about 500 meters from where I live. I heard nothing that evening. From the 11th floor, I looked out on the city, quiet, silent, and dark. The promise of the New Year is not supposed to bring in fear and uncertainty. Many people recoiled from the usual celebration and the city disappeared into a cocoon of fear. Lives were lost, people injured, and the phantoms responsible for this dark angel of death faded into the night with blood on their hands where they remain at large. Linked to our imagination only as theories. So far there are no faces to these murderers. We live with an abstraction of evil waiting for the authorities to reveal the faces that visited us with death.
| | |
| --- | --- |
| Posted: 1/7/2007 10:47:16 PM | |
I have returned from five days in Phnom Penh and can report the bookstores have never had a better selection of books. Pirated editions are still around. Though I didn't see many knockoffs on display. There may have been an author alert and the illegal editions were hidden behind the service counter. Monument Books remains the leading bookstore for contemporary bestsellers and books about Southeast Asia. They also have a bookstore at the airport. Bohr's Bookstore and D's both located in the vicinity around the Foreign Correspondents Club have a good selection of second-hand books.
| | |
| --- | --- |
| Posted: 1/7/2007 10:32:29 PM | |
I am reading Orhan Pamuk's The New Life.


This is an early novel by the Nobel Prize winning author having been published in 1997. The central idea of the novel is the narrator reading a book that changes in his entire life. "I felt my body sever itself and pull away from the chair where I sat reading the book that lay before me on the table. But even though I felt my dissociating, my entire being remained so concertedly at the table that the book worked its influence not only on my soul but on every aspect of my identity."

The New Life raises the question of the place and impact of books on the life's of others. There was a time when books did change lives. They were more than mere vehicles for entertainment or diversion. With out transition into the World Wide Web, chatroom, online dating, blogs, and countless websites, our ability to sit in a chair and read a book for hours and days has begun to slip away. The width of our attention span, our ability to focus, the endurance to concentrate on the nuance found in one voice flowing from the words found in a book.

There is a personal, psychological price to be paid for our diminished desire to embrace "new words on each new page" page after page. Our consciousness is shaped and transformed not by an never ending stream of information, half-baked theories and superficial insights, but by finding ourselves inside a book that offers a new life, a strange guide to another path of living, opening doors and window, pulling the reader into a new universe. What I look for in a book is an examination of life, but the executive summary. But I am realistic to understand that even the executive summary of such an examination test the outer limits of attention for many. A good book is about a journey, and a great book won't let you go until the journey is finished, and when you emerge, something inside as changed.
| | |
| --- | --- |
| Posted: 1/7/2007 10:32:08 PM | |